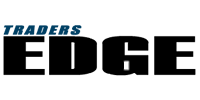 An online trading software for active and beginning traders. With live quote pages, real time data, order logs, chart analysis, and much more, trading online has never been so easy!   We've combined reliable order entry functionality with quoting, charting and many other tools you need to master the markets. Download

With this platform traders have the ability to take or exit positions almost instantly. CQG sends all orders, cancellations, and modifications through the most robust connection possible.

NinjaTrader is a FREE application when used for advanced charting, market analytics, system development and trade simulation.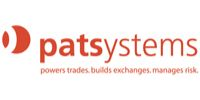 A widely distributed and market-leading application, J-Trader is simple to deploy, easy to use, and provides all the functionality you would expect of a successful and versatile front-end. It is the ideal all-purpose trading tool.
Coming Soon!
MultiCharts is an award-winning trading platform. Whether you are a new trader or a professional, MultiCharts has features that may help you achieve your trading goals. High-definition charting, built-in indicators and strategies, one-click trading from chart and DOM, high-precision backtesting, brute-force and genetic optimization, automated execution and support for EasyLanguage scripts are all key tools at your disposal.