[display_podcast]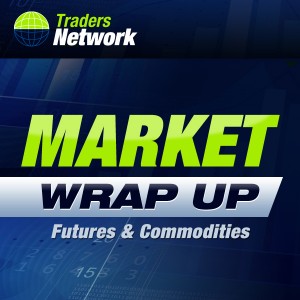 Good Morning it is June  7th and I am Samson Jagoras Coming to you from the Trading desk here at Traders Network.
There is a lot of green on the screen this morning  currencies and metals have found strength on a strongly weaker dollar.  The Stock market rebounded overnight after yesterdays sell off. The chart suggest a sideways to lower action on the day.  Both the gold and the silver are key levels technically speaking and need to break out of their consolidation soon. Today's action could be crucial to the silver and gold's next direction. A break out to the upside suggest a proportional move to the 42 area in silver however the gold may need to make a bigger correction before it goes anywhere.
In the grains we saw the corn and wheat continue lower over night however the bean complexes showed some rebound and recovery.  However yesterdays price action in the beans is not very positive and the overnight rebound could merely be a dead cat bounce. A retracement back to the 1396 area looks to be a key resistance area for the soybeans.
Energies to weak at this point.  They have tried to muster a rally several times but have found no follow through and a test of the recent lows looks to be in store.   However, we will keep you posted on our next move via our Traders Market Views newsletter, our Traders Network Blog, Facebook and twitter or you can always give us a ring at 1-800-521-0705.
Be sure to check back at www.tradersnetwork.com for updates on the following reports:
-ICSC-Goldman Store Sales
7:45 AM ET
-Redbook
8:55 AM ET
-4-Week Bill Auction
11:30 AM ET
-Dennis Lockhart Speaks
12:30 PM ET
-3-Yr Note Auction
1:00 PM ET
-Consumer Credit
3:00 PM ET
Ben Bernanke Speaks
3:45 PM ET